Game of Thrones Season 5 World Premiere
The Challenge
In collaboration with Sky, HBO, Tower of London and English Heritage, the Season 5 Game of Thrones world premiere was created and hosted in London. It was the first time this show's world premiere had been held outside of the US and with a lead-time of just 8 weeks this was an intensive project for all involved.
The grandeur of the Tower of London was the perfect landscape for the scale of this event and allowed us to create a totally immersive experience bringing the show to life for it's guests.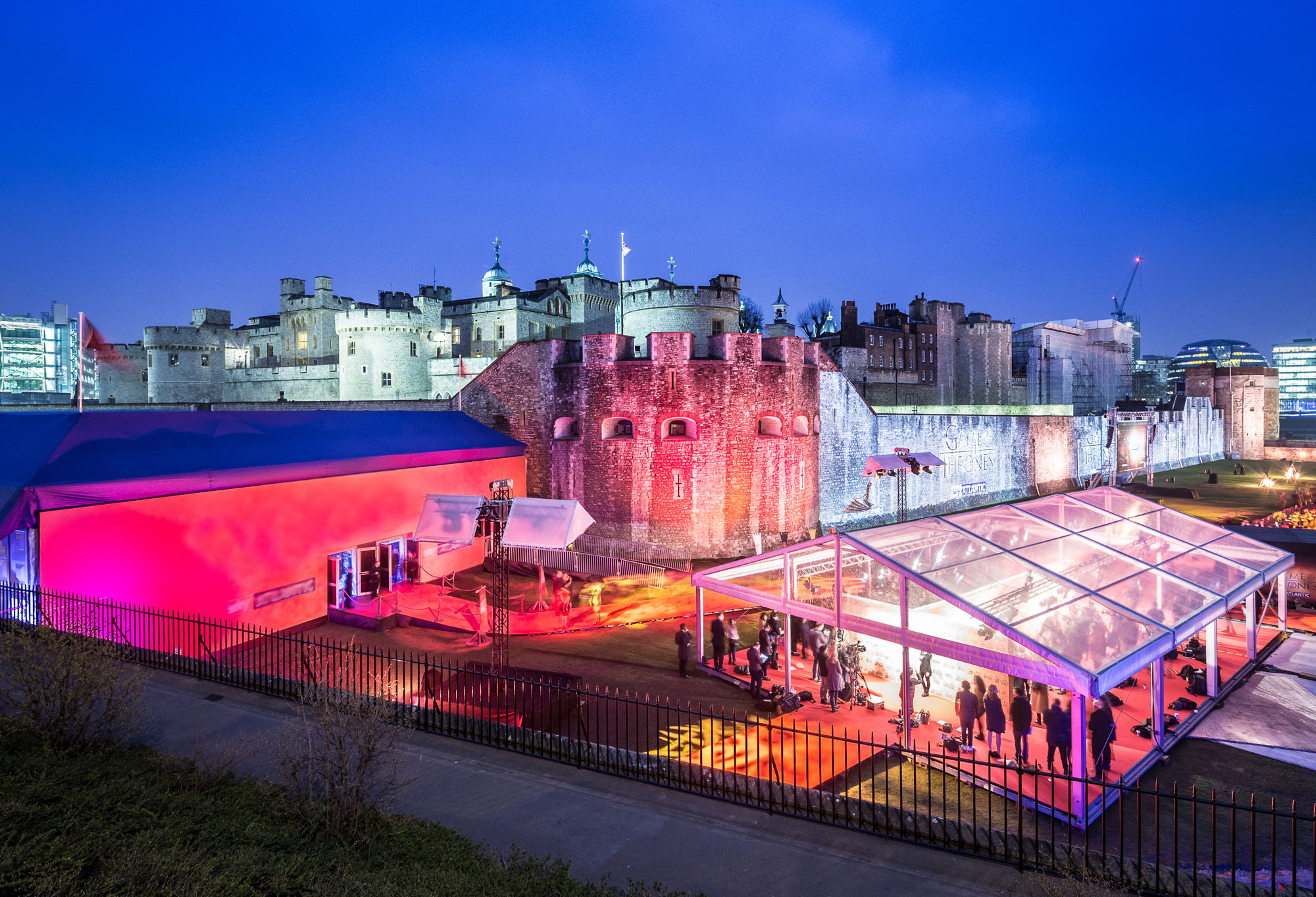 ---
How Do You Deliver A Kingdom Within A Castle?
Game of Thrones is such an iconic show that only a spectacular and premium feel event would live up to its legacy, so Sky set about producing a groundbreaking premiere with one of the world's most iconic historical landmarks as the backdrop.
The sheer inaccessibility of the site, alongside the huge challenge of construction and lead-time meant planning was crucial for every element of this project. The site took 12 days to build and 7 days to take out. The project began with a 220-tonne crane lifting a 45-tonne crane into The Moat for use in all construction, as there was no vehicle access.
The aim was to create an immersive journey for the guests – a kingdom within a castle complete with: animated fire-breathing dragons, five purpose-built structures, a 500ft red carpet lined with flaming pyres, a fully equipped kitchen serving the creatively dressed immersive after party, themed around the Lannister's kingdom and a bespoke double-story, 1100 raked seat cinema.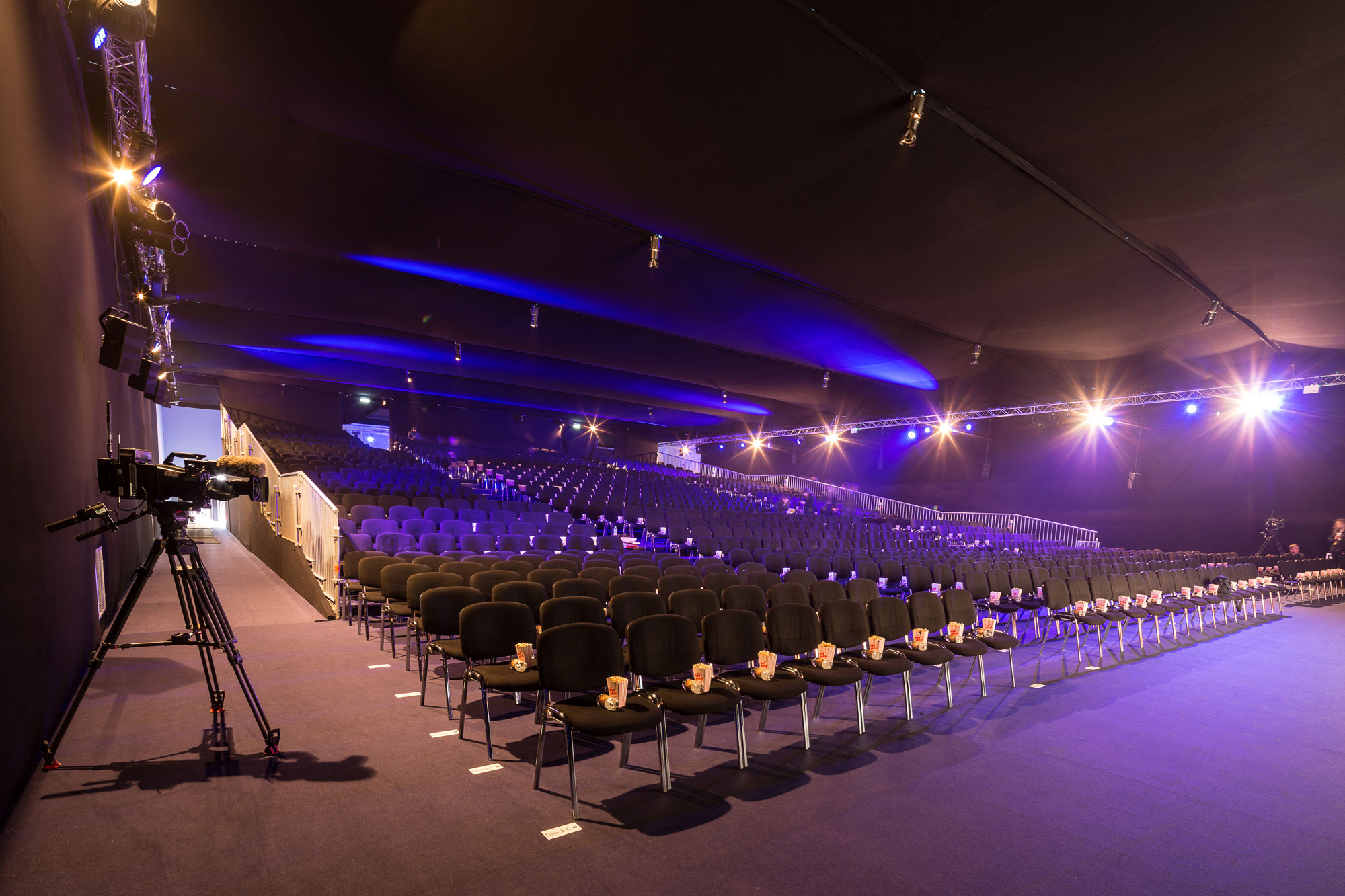 ---
Results
Sky and HBO's guests and over 3,000 fans experienced a true one off event celebrating all things Game of Thrones, with the added bonus of seeing their favourite characters from the show in The Moat, thanks to the huge cast turnout of over 36 talent and the exclusive premiere screening of episode one of the much-anticipated Series 5.
Sky set out to create a spectacular premiere event to elevate the forthcoming Season 5 of Game of Thrones as the most popular show in the world. The culmination of this evening led to the generation of a huge amount of international media recognition, with over 200 press in attendance on the night resulting in comprehensive coverage in over 350 media outlets around the world.
The social noise on the night, including Facebook, Instagram and twitter saw Sky's exclusive imagery during the event re-tweeted and/or tagged as a favourite over 2.5k times.